Here at Briarwood we take pride in our " New Found Friends."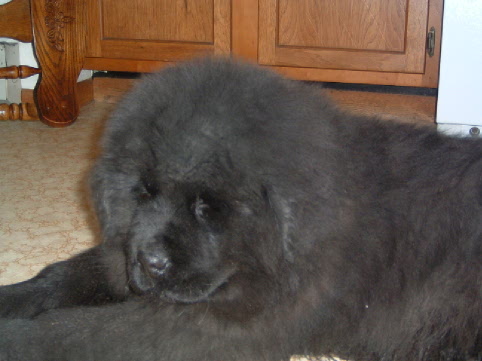 We Have Produced a number of beautiful champion dogs, as well as some gorgeous puppies for pet homes.

Member of the "Newfoundland Club of America," and also on the Newfoundland Club of America's "Breeder's List." Also AKC Breeder of Merit.
LIMITED BREEDINGS ARE DONE WITH SOUNDNESS, TEMPERAMENT, TYPE, BEAUTY AND HEALTH IN MIND.

Whether you are interested in one of Briarwood's Newfoundlands for a pet of for showing, quality is our goal.

Puppies can be shipped easily and safely via land or air transport (usually Northwest Airlines). Puppies are always acclimated for air shipping.

We hope you will take some time to look at our photos!